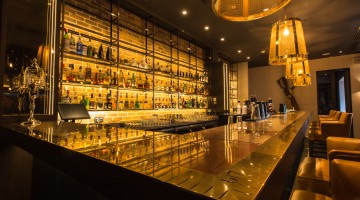 The Tailor NH Collection Amsterdam Grand Hotel Krasnapolsky
Inspired by the Polish-Dutch tailor A.W. Krasnapolsky, cocktail bar The Tailor tells a tale of a traveling clothier. Bespoke cocktails are made with exclusive, homemade liqueurs, bitters, infusions and sodas designed by Tess Posthumus.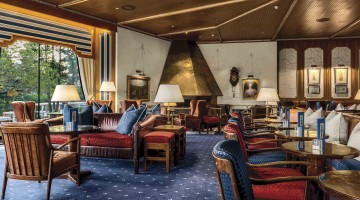 Half Moon Lounge Hilton Amsterdam
The Half Moon was a Dutch East India fly-boat which sailed into what is now New York Harbor in September 1609. Now, the Half Moon Lounge is a hidden gem in the South of Amsterdam, featuring a cozy fireplace and large windows; the nautically themed bar overlooks the canal and marina.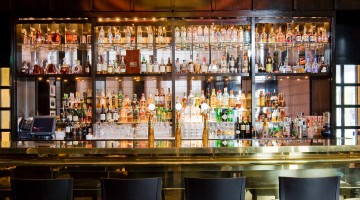 Freddy's Bar Hotel De L'Europe
To taste the best beers, exquisite wines and delicious cocktails visit one of the most iconic places in the city, Freddy's Bar, named after the famous brewer Alfred "Freddy" Heineken. Located on the banks of the Amstel River with a truly unique view of the Munt Tower and the bustling city center of Amsterdam, Freddy's Bar is acknowledged as one of Amsterdam's finest hotel bars.