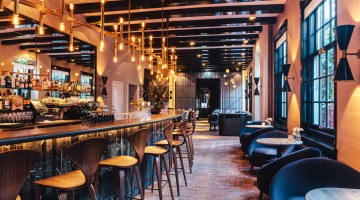 Bar & Brasserie OCCO The Dylan
OCCO is open throughout the day and offers a wide variety of food and drinks. Its interior is both timeless and contemporary, with a distinct cosmopolitan feel.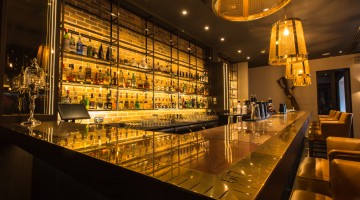 The Tailor NH Collection Amsterdam Grand Hotel Krasnapolsky
Inspired by the Polish-Dutch tailor A.W. Krasnapolsky, cocktail bar The Tailor tells a tale of a traveling clothier. Bespoke cocktails are made with exclusive, homemade liqueurs, bitters, infusions and sodas designed by Tess Posthumus.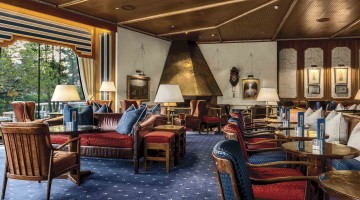 Half Moon Lounge Hilton Amsterdam
The Half Moon was a Dutch East India fly-boat which sailed into what is now New York Harbor in September 1609. Now, the Half Moon Lounge is a hidden gem in the South of Amsterdam, featuring a cozy fireplace and large windows; the nautically themed bar overlooks the canal and marina.